SURFING ILLUSTRATED
AUGUST 1965 - SEVENTY FIVE CENTS
---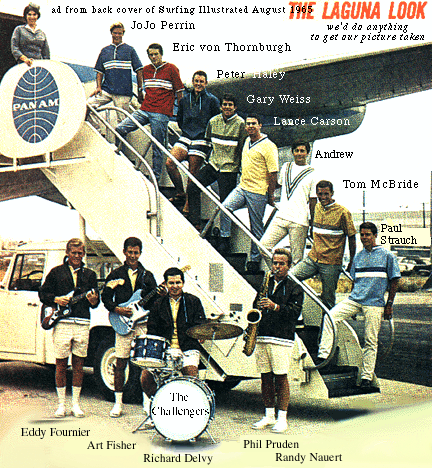 We all got to keep the shirts we were wearing.
Ed Fournier wrote: "Hey Dude, What a trip to see our picture!
Hard to believe it was 34 years ago.
Wow! Oh to be young and weigh 160 lbs. again.
Thanks for the memories,"
For info about "The Challengers" from Randy Nauert - Click and go. Check out the music CD.
---
From the same issue of the magazine - these ads appeared on page 76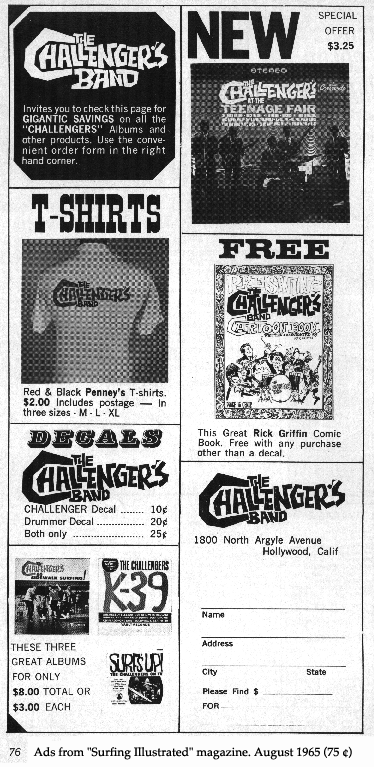 ---

also - this fine picture of Paul Strauch, Jr. (bottom of stairway in ad above)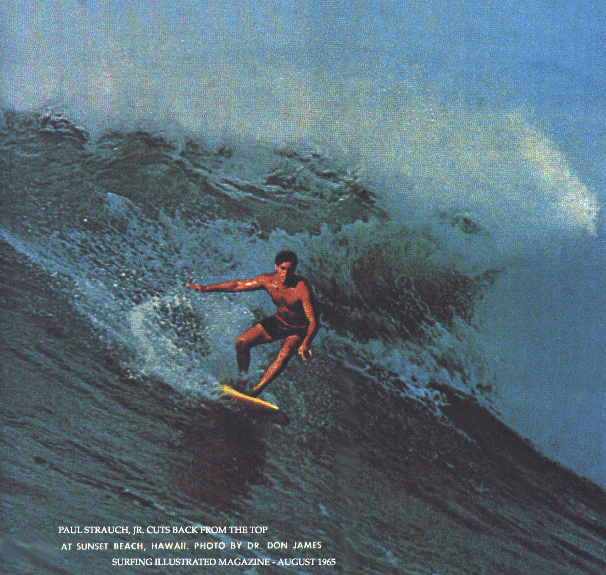 ---
If you have information about anyone in the ad picture please email me and let me know. Thanks