Summer Day on the Beach at Malibu - 1960's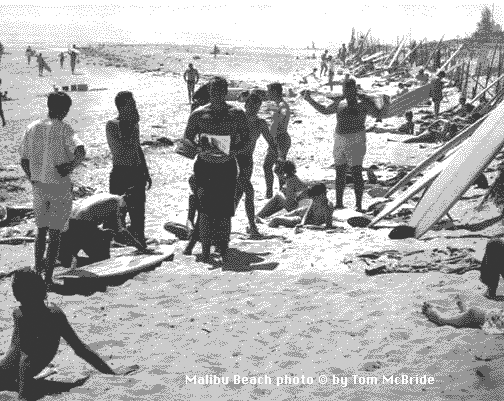 A casual day on the beach at Malibu, California in the 60's.
Tubesteak stands in the middle of it all holding a photo of a big wave at Waimea Bay, Hawaii.
Lots of great characters and good friends.
Note the lack of style. 'Baggies' and cutoff jeans were the uniform of the day.
Before surf movies there were just stories, parties and rumors.
Read some memories from those days at surfwrite.
For additional surfing history go to Surf Legends page