---
Welcome to Last Wave Originals
...the website and online store that brings you a collection of logowear from surfing's most formative years--the late '50s, '60s and early '70s.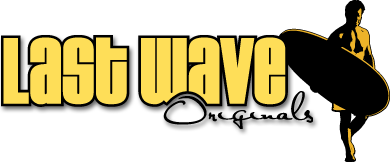 http://www.lastwave.com



Enjoy some interesting facts about those free-spirited individuals who shaped our sport and helped to create its carefree, casual lifestyle in the Legends section. We took the time to research each name and in many cases were able to sit down face-to-face with these guys. We are lucky to have met many of these colorful characters and are committed to representing their names in the very positive manner they deserve.
---
Click on Logo to go directly to site.


---
Surfing In Hawaii - Hawaii Hq
All sorts of good information
---
ADVERTISE YOUR SITE HERE FOR $1.00 A DAY
---
LINK YOUR LOGO TO YOUR SITE FROM OUR POPULAR PAGE
---
$1.00 A DAY / 30 DAY MINIMUM - $30.00
PREPAID ADVERTISING SUBSCRIPTION REQUIRED
ANNUAL SUBSCRIPTION $300.00 (Save $60.00 a year)
PERSONALIZED SERVICE