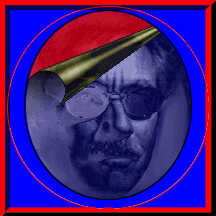 MUSIC by Tom McBride
Sound control panels should appear if you're using Netscape - QuickTime and a MAC
I don't use Internet Explorer or a PC and other platforms...sorry.
The control panel is interactive. You can play - pause - stop the music anytime.
Turn your speakers on.
---
Some Drumming
The above track was created with Virtual Drummer for the MAC but it looks like that longer exists(?)
Click the highlighted text above, to get it!
---
The above Quicktime Movie Sound Track is 4:18 minutes long. A simple sonic piece created with Garage Band.
Buy some Real Music - CD's - DVD - Books


Created with Netscape Communicator and BBEdit Lite 6.1 for MAC OS 10

PowerMacintosh
Revised: October 2007