Miklos "Mickey" Szandor Dora II - "Da Cat" 1934 - 2002

---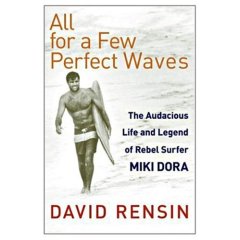 Now in print. Available at amazon.com (click on image to go there)



Subject: Miki Dora
Date: Oct. 1, 2004
From: David Rensin <drensin@earthlink.net>
To: atomicbride

Hi Tom,

Since you were so kind last year to post on your excellent website the news that I was writing Miki Dora's biography, and allowed me to solicit for input, I want to update you first on my progress.

The book is tentatively titled "All For A Few Perfect Waves: The Audacious Life and Legend of Rebel Surfer Miki 'Da Cat' Dora" and will be an oral biography told in the voices of those who knew Miki. It will be published by William Morrow and Co (an imprint of major publisher HarperCollins) in 2006.

So far I have interviewed about 170 people from all parts of Miki's life: family members, well-known (and little-known) surfing associates, girlfriends, non-surfers, cohorts, etc., from around the globe. I have more than 100 interviews to go, including trips to South Africa and Hawaii. Think of the result as a long conversation about Miki, all points of view represented, leaving the reader to decide how and to what it all adds up.

The outpouring of cooperation and support has been unprecedented and fantastic, particularly given the conventional wisdom about Miki's penchant for privacy. From the inner circle to the distant edges, from those who admired him to those who didn't, people who would never talk about Miki before have come forward to help insure that the story is told fairly, credibly, and honestly. Their motivations are many -- to honor Miki's singular legacy, to preserve surfing history, to share a cautionary tale, and, frankly, for the most basic of reasons: to get the facts and fables of his life right while they are still around to tell the stories.

An important fact I've also discovered: The romantic notion that Miki would categorically object to a book or film about him turns out to be a myth and misconception. He was reluctant, yes. Careful to a fault. Nearly impossible to pin down or to put pen to contract -- just ask Greg Noll. But my research reveals that over the years Miki engaged in a number of attempts to go public; he just wanted the circumstances to be right. That they never quite were says a lot about his complex personality and his desire to put forth his own vision of himself -- which is of course a part of this book. And, despite many closed-out attempts, Miki kept trying right up until the last minute.

Based on the testimonials thus far, the insights in "All For a Few Perfect Waves" are penetrating and smart. The historical and contextual pictures are evocatively painted, and the stories are pure Miki: Energetic, theatrical, funny, charming, mysterious, cunning, philosophical, and iconic. There's tons of material that will confirm, confound, and most of all surprise. But with Miki who would expect anything else?

I am still interested in speaking with anyone who knew Miki, who was an eyewitness to his life, who partook in his adventures -- in any part of the world.

Thanks again very much, especially to all who have contributed.

David Rensin
drensin@earthlink.net


An earlier message (below)
---
5/12/04
Hey Tom
I was at Toni Donovan's house last night, talking to her for my Miki Dora bio, and she mentioned your name, which reminded me that I want at some point to get together with you to recall those long-ago days -- and Miki. Deetsie (Virginia Barnett) mentioned you, too.
I may be headed up your way soon. When are good times for you to be available?
By the way, thanks for posting my request on your site. Got lots of responses and leads.
Hope to hear from you soon.
Best regards,
David Rensin
---
As a follow up to a previous message from David, I contacted Tubesteak and got this reply:    

Subject: Re: Hello
Date: Sat, 02 Aug 2003
From: kahoona <tube@tubesteak.org>
To: TMcB
Good morning, senor, ¿que tal?
The Hawk and I spent three hours with Rensin yesterday AM.
If you feel you were part of Malibu Surfing call or email him.
It's a great project. He's good.
TUBESTEAK/EXPLORER
---
Love your website and wonder if (since you've got Rensin's book up there) you might consider putting my Dora book up there, which is
DORA LIVES: THE AUTHORIZED STORY OF MIKI DORA
, co-written with Craig Stecyk and published by Tom Adler (three people who knew Miki), also authorized my Miki's dad Miklos Dora.
It's a different telling and maybe more emphatic on Dora's artistic nature, too.
Thanks & all the best!
Drew Kampion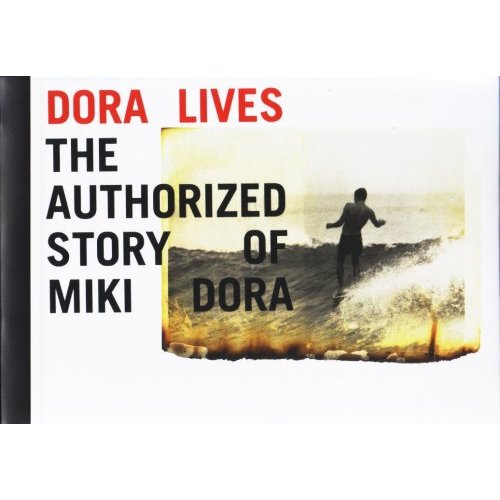 Editorial Reviews -
From Publishers Weekly
Famed Malibu surfer Dora died in 2002 at age 67, in Montecito, Calif., but his legend lives on. Born in Budapest, Miklos Dora arrived in Los Angeles as an infant, became immersed in California beach culture, served an apprenticeship in surfboard construction and developed a reputation as a prankster. He entered the post-WWII Malibu surfing scene just as the new lightweight balsa boards were introduced and riding a wave became "the center of gravity of his very existence." Dora stood out as a charismatic local, cultivating a graceful, laid-back surfing style that earned him the nickname "Da Cat." After work as a stunt double in Gidget (1959), he acted in TV shows and early 1960s beach party movies. Rejecting competitive surfing (he once mooned the judges mid-wave), he left Malibu to travel the world and had a few run-ins with the law (for passing bad checks and using a stolen credit card). Writer Stecyk and former Surfer and Surfing editor Kampion capture Dora's mystique with fluid, evocative text illustrated with 60 color and 30 b&w photos, some from Dora's own albums. With quiet reverence, they pay tribute to a surfing iconoclast. (Nov.)
Copyright © Reed Business Information, a division of Reed Elsevier Inc. All rights reserved.
Product Description
The surfing iconoclast who became an icon, Miki Dora was the epitome of 60s beach culture. His dark good looks were the envy of Malibu. His talent earned him trophies (which he disdained) and the nickname "Da Cat." And in the end, when he didn't like the commercial direction of the sport he helped define, he turned his back on the beach, wandered the world, served time in jail, and, finally in 2002, suffering from pancreatic cancer returned to his father's house in Montecito, California to die at age 67. A Malibu graffiti that appeared during his years on the road sums up his role in the surfing imagination and still holds true: "Dora Lives." Years in the making and compiled with the cooperation of Dora while he was alive and his family after his death, Dora Lives is the definitive record of the legend. Transcribed interviews with Dora and texts by former Surfer magazine editor Drew Kampion and writer C.R. Stecyk are combined with nearly 100 photos and stills from photographers, filmmakers, and Dora's personal albums. The story starts out in Budapest, Hungary, where Miklos Dora was born in 1934, follows the child amigra to Hollywood High (except when the surf was up), and finds him at the center of the post-Gidget surf boom of the 60s. At that time, Dora stunt-doubled in a few films and competed when he felt like it, but mostly he embraced the hedonist milieu and burnished his antihero legend, culminating in a mid-wave mooning of the judges at the 1967 Malibu Invitational. Shortly after, he left for points (and point breaks) abroad in France, Indonesia, Australia, and Madagascar until 2001, when he returned to the West Coast to die.
---
A DIFFERENT SORT OF STORY
Mickey 'Da Cat' Dora - Memorabilia Auction
Phantom had been out of town - otherwise he would have seen the advertisement by Barwicks in the local paper listing an inventory straight out of a spy novel - or Central Casting. Barwicks had also put many of the items on limited display a week ahead of time to drum up interest. So the word was out and the Phantom had to act fast.
As soon as he put the phone down, he jumped in his sports car and burned back up the coast, negotiating the narrow, winding roads with a professional driver's consummate skill. And what a time to need those skills, too!
The Cat! Treasure! Step on it!
At the auction hall half the crowd was eagerly awaiting the opportunity to own a piece of arguably the most fabled surfer ever. The other half of the crowd was slack jawed and bug eyed. No auction lot like this had ever been seen before at Barwicks. It was often no more than tired furniture, household utensils, tools and belongings to be liquidated due to former owners passing on. But this - THIS! This was surreal.
The auction stage looked like a set from a Rudolph Valentino epic. There was an electric buzz around the hall: "Who WAS this man? WHAT is his story? Where did all this come from and how did he get it?
Well, for the Phantom, one item said it all. "I walked in, and it immediately caught my eye: the street sign from Hollywood and Vine!" A fitting sign post to announce the liquidation of the acquired booty of a seemingly sophisticated man-of-the-world. His creditors had finally found his treasures, and it was time to pay his debts. Imagine the thoughts of those who were there who hadn't seen the advert in the local paper or the goods on display in the showroom during the week. Imagine not knowing Mickey Dora's front; Mickey Mouse. You think it is just another Friday night auction, and you walk in expecting used Tupperware - only to see piles of rare books, a silk sleeping bag, tuxedos, expensive dress shirts from J. Carroll - Beverly Hills in unopened boxes, cashmere everything, dinner jackets never worn, ritualistic carvings, and a brass-bound treasure chest full of even more rare, exotic, and decadent "chattels."
"It filled a space about 15 square meters, about chest high," said auctioneer Brian Eddy. In addition to the list in the advert, other items on display included a Mayan sisal hammock, several long leather coats, a pith helmet, rare books on sports cars and gems, an antique Bible, and jewelry attesting to expensive tastes and an interest in the unknown. One item, though, showed a surprising lack of discretion. A big black book was opened up by the auctioneer, and all the pages were cut out of it!
Just before the auction started, two supervisors saw the Phantom and motioned him up to the stage. He was given several boxes of items deemed too personal to be appropriate for auction. Since Phantom was an American from Malibu, it was assumed that he would be able to return the items to their owner. The auctioneer presented me with two large boxes and said, "Can you, through your contacts and their contacts, see that these are returned?" It was the least that could be done under the circumstances, so I agreed. The next day I packed up the family albums and sent them to Dora's family.
"The sale started and auctioneer Eddy was in marvelous form, rising to the occasion as master of a special ceremony"; said Phantom, "to be there, with my knowledge of the style and quality of the man in his prime in the 60's was a once-in-a-lifetime experience. It was like being on another planet. When three reels of 16 mm film came up, I bid every cent I had on me, which was $36. People knew that I was going to return them to Dora, and nobody bid against me. I watched all the rest of the stuff go that night unable to buy another item, and yet feeling that I had been given the most valuable items on that stage because I was giving them back to their owner."
The crowd acted as single unit - they cooperated. A big Maori named Mickey (believe it or not) got the clothes because they fit him, and nobody bid against him or each other when it became obvious that someone really wanted a particular item. People restrained their bidding time and again. There was this wonderful camaraderie in the air. The energy in the room was of some curse being lifted. This bounty, this pirate's treasure, was now revealed to the light of day in order to pay a debt by giving good working people a once-in-a-lifetime chance to own something from another world. And everyone appreciated this. There was spirited bidding to be sure, but everybody was being courteous and considerate. To see Dora's possessions handled in a fashion exactly opposite to his infamous public persona was a rare example of perfect justice. This was what made the auction something special. It was as if a tight greedy karma of a man's grab for material wealth was being released.
As a surfer, Mickey Dora was a charmed genius. But waves come and go and all the waves he ever rode have all disappeared. However, when it came to surfing through life (some would call it scamming) there was a lot to show for his 'adventures' because as we know from the Wilken episode, he seemed perfectly willing to try to get everything he could out of society, one way or another. Maybe he was trying to get even with the Malibu crowds that, according to him, were always stealing his waves. As to who is or isn't a thief, well, at this point that's debatable. Personally speaking, I don't know if he ever paid the ocean back for everything he was given, but this auction was his moment to square up with society. How ironic that he ended up paying his debt through a process of cooperation and sharing, the exact opposite of the Cat's m.o. that put all these items in his hands in the first place. The auction was almost theater in the style of the Greek tragedies because most of the objects were hood ornaments, so to speak. They were the symbols, totems and amulets of an alchemist who had created a life of illusions that on this night had reached a denouement. It was time to clean out the magician's closet, and it was significant that on the stage there were no tools, no household items, nothing domestic or down-to-earth.
Phantom: "The auctioneer noticed this and asked me, 'Who was this guy?'" I told him he was an actor because everything here was, in a sense, a prop. (For those who remember Dora in his prime, the image of the tuxedo on the block says a lot, since Dora's signature night life outfit was to wear the tuxedo - with tennis shoes.) And indeed, when one looks at the list of items in the advert, one can't help but notice that Mickey Dora's inventory has nothing to do with earning a living. It is a list that sets a stage for one man only, a man full of his role, and yet, a man alone. It's not about a nine-to-five existence and then home to wife and kids. Such is the ideology of an auction: if all your stuff was on the block, what would people think of you? There was romance in the image, to be sure, but the reality beneath it was something of an Olympian tragedy. Dora always searched for empathy. To hear him tell it, he has been cruelly done by. Things had always been taken away from him. The purity of surfing empty waves was when he stood alone as the world's best small wave surfer, the respect everybody had for each other in the early days - just gone! That must have been in a real profound way, because Mickey Dora runs deep. But if we are sympathetic, in light of the dispersion of his precious possessions, to the fact that he was very sensitive and always aspired to an extremely high standard, then let's not forget that the auction had a most important saving grace: good working people benefited from the judgment rendered Dora on the stage that evening. As did Dora himself.
Phantom: "There was so much joy associated with that auction. All this karma was released. All these objects, hoarded, possibly ill-gotten, speaking of personal darkness and mystery, all these precious possessions were practically given away, pennies on the dollar. They were, for all intents and purposes, turned into gifts. Everyone was smiling and happy as they walked out of the place dressed in clothes from Hollywood's most glamorous era, wearing African ceremonial bracelets, carrying artifacts from their wildest dreams. To top it off, there was a bottle of cognac bought by a scruffy surfer, who opened it up and passed it all around to toast the moment and the benefactor, Mickey Dora. And in the giving aspect of it all, that's the joy I'm talking about." And as such, in a way it sort of freed Mickey - it freed his soul from all these things. It was cutting him loose. It gave him a moment of forgiveness that could allow him to finally know somewhere in his heart: 'I'm free of that past now. Its been forgiven. It all got laid out in the sand, the tide came and took it away, and now its gone'.
"The auction was pure electricity - it was the most entertaining night of my life. People had a good feeling about the whole night because in a funny way, you felt good for him. You didn't feet a sense of remorse, like 'What a pity - all this guys stuff has been sold'." You felt like now he can carry on, he doesn't have to carry this weight anymore. This stuff is gone - he's free now. It was a release that maybe gives him some closure."
"Through Mr. Redstone in Gisborne I received a thank you card from Dora. He seemed truly touched by my returning his films and family albums. He even called a mutual friend at a prearranged time to thank me for returning his most personal possessions that he thought he would never see again. He left the impression, though, that he felt hard done by. Maybe he forgot that his losses were nothing more than a simple consequence of not playing by the rules for decades. If he would have just relaxed a little, he could have made it in almost any endeavor. But he didn't want to be a part of the human race. He wanted to be above and just outside of it."
Above the crowd and outside the mainstream - this was the separate, arrogant reality upon which Mickey Dora built the legend of the Cat. From State Beach to Beverly Hills, from Malibu to Hollywood and Vine, from the North Shore Hawaii to endless perfection of Africa, from the sophistication of France to the remoteness of New Zealand, his surfing and his self-styled persona were, by design, unforgettable. But those whom the gods would humble, first they exalt. If ever a surfer had a thrice-blessed career, it was Mickey Dora. But at the end of his era, the legendary Cat was just another guy who had to pay his bills.
In closing, the reader may be tempted to wonder about the adventures of Mickey Dora between 1970 and 1984. I wouldn't bother. The trail from Hollywood and Vine to the far coasts of New Zealand is his alone to trace. For me, the California exit and the auction in Gisborne are but bookends with nothing between them. The missing volume may be as fascinating as the stories of Scheherazade and Dora the raconteur could certainly do justice to his 1001 tales. But don't hold your breath.
Once, when asked in a magazine interview about his experiences on the North Shore, he replied, "These are my personal memories and I don't want to share them." End of interview.
Fair enough, but when it comes to settling up at closing time, one can't pick and choose what one is or isn't willing to part with. What was sold may have meant a lot to him, but he didn't lose everything because in the end he was given back the most priceless items from his collected treasures: the memories of his family and surfing career. At Barwicks Auctions on a Friday night fifteen years ago, restitution was made, fair dinkum. I don't think there is anything more to be asked of this artist, this actor, this man who once called himself "da Cat," one of the most talented, and certainly the most flamboyant, surfers in history. He now owes nothing to anyone. He is now a free man. Long live his freedom. Rick Hodgson
Not auctioned at Barwicks was a collection of munitions, including a number of hand grenades, semi-automatic rifles, and expensive hand guns. These items - and the live ammunition were confiscated by Interpol.
ADVERTISEMENT BARWICKS AUCTIONS
AUCTION SALE - SPECIAL SALE
THIS FRIDAY NIGHT MARCH 16 - Starting 7pm sharp
Synchronex 8mm movie camera -Wooden snuff box - Double brass bedstead - Cabin slide projector - Asst linen and sheets Burmese wood gilt figurine - German SS leather coat - Small writing compendium - Danish milk jug - Ski clothing - Electric dog prod - Student's microscope - Camera tripod - Sony cassette recorder - Trinket box and asst stones - Brass Scales - Nepalese shield - Jade figurine - Leather briefcase - Many interesting books - 4 big cabin trunks - Carved horn Whales tooth - Haiti wooden writing box - Electric engraver - Brand new Sony 4-channel stereo - Plated ewer Ruby 7X30 binoculars - Bottle Cognac - Sleeping Bag
AUCTIONEERS NOTE: This sale consists of many interesting items collected from all over the world. Everything must be sold. TERMS strictly cash, all a/cs must be settled on the night of the sale. On view now (and then).
---
Hi there, I've enjoyed the Dora site learning more on every read.
I was the auctioneer that sold the personal chattels of Mickey here in Gisborne, N.Z. on instructions from Dinners Club International.
The whole affair has created an interesting chapter in the life of Barwicks Auctions, and still today people contact us regarding this event.
Kind regards Brian Eddy
---
top of page
---
The Wilken Episode
(From Pacific Longboarder (Volume 1 Number 1) page 59 of article, "Dora: The Dark Side of da Cat" by Glenn Hening)
Things first started changing for Dora in his mid-30's when his world was turned inside out by shortboards. Noll stopped building Cats in late 1967, and to add insult to injury, Noll's first shortboard was designed by none other than Johnny Fain, Dora's arch-rival. After more than a decade of being at the very top of his game, Mickey Dora was suddenly and dangerously adrift. And, as in most tales of demi-gods, forgetful of their own mortality, he was given a last chance to redeem himself, only to double-cross the very people who gave him shelter.
So there he was in early 1968, talking with Rich Wilken at a new factory in Santa Monica. A local shaper from Pacific Palisades, Wilken had just opened a surfboard company with backing from businessman Jim Cayton, whose sons rode Wilken's boards. The Cat model was extinct and Dora, as they say in racing, needed a ride. It looked good for both of them, and so a handshake sealed the deal between the naive young craftsman and the charming, legendary Cat.
By late 1968, Wilken had assembled a surf team as good as any in California. In a full page ad in SURFER he listed all the names of his riders, including Marty Sugarman, Robbie Dick, J. Riddle, Mike Vos - and Mickey Dora. This was the first time Dora's name had been in an ad since the glory days of the Cat model.
But Dora could not bring himself to be a part of anything except himself, even if it was a close-knit community of excellent surfers coming together at his, and their, local surf spot. In my opinion, this was Dora's chance to become one of the guys, to shed his personal mythology and be a part of a local surf scene with unlimited potential. This was the moment of truth not for Mickey Dora the surfer, but for Mickey Dora the human being. It was thus a somewhat sad moment as it turned out.
Soon after the ad was published, Rich Wilken was contacted by lawyer Roger Diamond, who threatened Wilken with a lawsuit based on "unauthorized use of Mr. Dora's name and associated sales-value of Mr. Dora's reputation without proper compensation or signed contract, thus depriving Mr. Dora of income properly his and, in effect, stealing from Mr. Dora."
Diamond wanted mid-to-high five figures. Wilken tried to tell him that suing was useless because the surfboard business was losing money and in danger of folding. However, Diamond, undoubtedly following Dora's instructions, was really targeting Jim Cayton's prosperous company, whose Dunn & Bradstreet `double A' credit rating had allowed Wilken Surfboards to get off the ground in the first place.
Wilken went back to Cayton to discuss the conversation with Dora's lawyer. But Dora's reputation preceded him. Earlier that year, Cayton had hit the ceiling when he saw a swastika on one of Dora's new boards. At the time Cayton allowed himself to be reassured that it was just part of "da Cat's" legendary image. Now he had to deal with Dora and his aggressive attorney threatening a lawsuit. Cayton responded, "I'll take care of this."
Mickey Dora never got a cent. Although he continued to ride the free boards he had been given, he and Rich Wilken never spoke to each other again. Dora had not only cut himself off from his benefactor, but he also blew a chance to somehow adopt a sense of community that, in the end, we all need.
Now there was only Mother Nature herself to turn to. But as we are reminded by the ancient Greeks, "Those who would be as gods - beware the caprice of fate."
In the spring of 1969, both of Mickey Dora's home spots were completely sanded in by heavy rains. The State Beach community relocated down the beach to Bay Street, but the surf was not as good, and we felt like refugees in some ways. I suppose he gave some thought to moving with us, but in the end Dora never showed up in his tennis whites like he used to for a morning go-out at State. It was only beach break surfing, and he could easily do without it.
What was more serious, though, was the natural "destruction" of classic Malibu. 1st Point was turned into unmakeable slop as a newly formed 3rd Point provided a perfect new venue for shortboard surfing. The wave that helped define the genius of Mickey Dora was literally dead and buried.
Dora's dominance of the peeling walls of Malibu was over.
---

XShaper@aol.com wrote to "Robert R. Feigel" <rrf@xtra.co.nz>

Robert:
Thanks for the word about Rick and his story. I remember him the old days. Perhaps some day I'll have a chance to have a word with him about it.
Rich Wilken
XShaper@aol.com
---
top of page
---
14 Jan 1999
Interesting about Dora. I went paddling with a now prominent Honolulu attorney last week. At one time this guy was also a Malibu regular in the 50's and one of Dora's sidekicks. He told me Dora actually lived with his grandmother. He heard Dora get scolded many times by the grandmother for being late getting home, not having a job, etc. Hard to imagine! Also, in the 80's, LA Magazine had a major piece on Dora. It had to do with his legal difficulties I think, and his idol staus as almost a cult figure. Do you remember that story? kukui@lava.net

Ted, There were many stories and rumors about Dora. I've seen only a few in print. He had many followers and imitators. If you hear any further tales about his grandmother I'd love to hear about it. One of his famous gestures was to touch the bridge of his nose in an off hand way and say, "ah, my friend..." Definitely a full-time actor and graceful wave dancer.
---
Yes, he was for real; but I think he took the wrong fork in the road. Yesterday Phyllis and I were down at the Dana Marina where I talked with Phil Edwards and I think both those guys are a couple of inches short of a first down. You're for real, they're not. Miki, Phil, wake up it's 1999. Sabrina Wentworth
---
It's interesting to read the account of the auction of Mickey Dora's belongings in Gisborne because I've been aware of bits and pieces of the story for some time, and the article has tied up some of the loose ends - albeit rather moralistically.
It has also been my experience that that nearly everyone who knew Mr Dora, even just a little, has a Dora Story of some sort to tell. Here's one of mine.
My first memory of Mr. Dora was an early morning at Malibu in the late 50's, about six months after I'd started surfing. I'd walked down past the 'Wall' and was squatting up on the dry sand with my board balanced on my lap. There were maybe five or six guys out in the water, another couple waxing up in the 'Pit', and I was checking out the waves wondering about the best place to paddle out.
Suddenly my attention was drawn to a distant figure taking off on a shoulder-high wave way, way out at the Second Point. It was like becoming aware of a focus of intense energy and I stood up to get a better look.
What amazed me at first was that whoever was riding the wave had made it all the way past the first point and still going. Then, as the surfer got closer, his board appeared to be sliding back and forth all on its own. Was the board moving under the surfer, or was the surfer moving up and down on the board? It was like magic, like watching someone far more subtle than Michael Jackson doing a 'Moon Walk' on his board. The finesse, the control. The pure and unparalleled genius.
Over the years, I had many more opportunities to watch this wavemaster at work, as well as think about his genius both in and out of the water. I've also seen some of the world's best surfers on some of the world's best waves. But when it comes to comparing any of them to Dora, 'The Wavemaster', I can only suggest that he is - with the exception of Kelly Slater - the only person who was ever in his league.
Then again, I suppose it all comes down to a matter of style and individual taste. I've seen surfers who rip, thrash, posture, soar, carve, perform miracles and even rape a wave. Whereas I've only seen Mickey seduce, play, caress, tease and make love to each wave before he let's it complete its journey. And in that way, I believe that Mickey Dora has always "paid the ocean back for everything he was given" - and then some.
So how do you judge a genius? To be honest, I hardly think it is my place to even try.
What I can say is that many of the more critical comments about Mr Dora and his unique life remind me of one of the proverbial warnings that my mother used to regale me with during my formative years: "Beware of those who cut off others' heads to make themselves look taller."Robert R. Feigel" <rrf@xtra.co.nz>
---
top of page
---
This is a story about Mickey and about the fastest board I ever built by Bruce "Snake" Gabrielson.

About 1972 or so Mickey Dora came through Huntington Beach driving a little convertible sports car with a big board sticking out of the passenger side. He parked on Pacific Coast Highway and took a stroll on the pier to check out the local surf.

My Wave Trek partner Chuck (Charley) Ray and I were sitting on a bench when he came up and just started talking. Mickey just start talking to "almost" strangers, unbelievable. He was saying how he had gotten this board from some sponsor and that it didn't perform at all. You could almost see flashbulbs going off in Charley's and my eyes. Mickey the Cat telling us, local board builders, he didn't like his sponsors boards.

Well, you can guess the rest. It didn't take long for us to convince him to ride a Wave Trek. The big problem was that he wanted to take the board with him right then and he wanted it custom shapped with him there. It was about 11:00 am and we were heading to the shop anyway, so Charley (I blame him) talked me into going for it. Mickey wouldn't be our only big name rider, particularly since we didn't sell our boards in his area, but he certainly would be an interesting asset.

I got to the shop and immediately set about shaping a new board. I seem to remember he wanted something around 6'10" or so with a flat bottom and a smaller square tail. I shaped the board in about an hour, then went into the glassing room and moved the other boards out of the way so I could glass immediately. I took a quick shower from the hose so I wouldn't have loose foam all over me.

The resin was set off fast and within another two hours I had the board ready for sanding. No sander around so I had to do that as well. About 20 minutes later after another hose off the board was ready for a pinline and glossing. Fortunately we didn't have any problems, so the board was buffed and ready to take home by about 3:30pm. It had a white opaque top overlapped to a maroon bottom.

I only saw Mickey a few times after that and he found someone else to get his boards from about 6 months later. I think making that board for him really set the standard for us. We built a few like that for other guys over the years, but that was the very first one day model. And to think now that I did that for Mickey, I can hardly believe it. Lately whenever someone says it takes a few weeks to make a board, I think of that day and just smile.

Bruce "Snake" Gabrielson
ps: more information about Wave Trek

---
Subject: Da Cat surfs Trestles Date: Sun, 25 Jun 2000 From: missionimp <missionimp@email.msn.com>, TMcB
missionimp wrote:
Fabian's son has been my niece's boyfriend for over five years. He is a screenwriter and producer; his most notable work, besides many rock videos, has been "Albino Alligator" which was directed by Kevin Spacey. When I met him I told him his father's surfing "double" was my idol -- Mickey Dora. I spoke with Dora many times as he purchased food at the San Clemente Jack-in-the-Box in the early evening after a day at Trestles in the late sixties. Ironically, in those days, secret servicemen would also buy bonus burgers for sustenance while guarding President Nixon. Dora would answer the standard, "May I have your order, please?" with a blank stare, perusing the menu like it was some fine French restaurant. He would always come in alone. I never let him know that I knew who he was, but he is so different from the average specimen of human that he was easy to spot. He would order ordinary, cheap food, like a plain hamburger, fries, and a Jack-Cola.
Thanks for the personal insight and experiences you've had with Mickey. Always a 'mysto' character, he stood out in a crowd even though he leads a rather solitary life. He's still living in semi-isolation due to his antisocial behavior. For some strange reason, his personal mannerisms were imitated by almost everyone who knew him. His most notable gesture was tweaking the bridge of his nose and saying, "ah, my friend - ....... ". There were many Mickey wannabe's who tried to act like him but no one could touch his surfing style. A smooth operator (and con man). I always liked him. Tom
---
Of daze gone past ... Date: Wed, 05 Apr 2000 From: "Robert R. Feigel" <rrf@xtra.co.nz> Organization: http://mysite.xtra.co.nz/~Surfwriter To: Tom McBride

One day, many moons ago, I was standing with Mickey Dora by the bulkhead in front of my house checking the surf out at the point. Mickey was complaining about bringing the wrong board for the conditions and thinking about driving all the way back to Brentwood to pick it up another. Those were the days when living at the beach was much less expensive than somewhere like Brentwood, so I asked him why he didn't move into a place that had just come up for rent down the beach.

Squinting at me like I might be carrying some sort of communicable disease, Mickey cocked his body and gave me three reasons why he'd never want to live much closer to the beach than he already was.

The first reason was vintage Dora. He wanted to keep surfing and the other aspects of his life completely separate. "If everyone knows where I live then everyone will want to come to my house and touch my things and eat my food. Then they'll come back when I'm out surfing and steal from me."

The second reason was one I'd never considered, but learned to respect over the years. He never wanted to take the sea for granted and felt that people who lived at the beach became so used to being close to the sea that they forgot how special it was. "Every time I drive down Sunset or Channel and see the beach for the first time each day, I want to fall in love all over again ... and again."

As if fearing that someone might overhear us, Mickey carefully scanned the area before revealing his final reason. "Saltwater," he whispered.

"Saltwater?" I asked.

"Oh yes," Mickey said. "Living so close to saltwater is dangerous because it gets in the air. Then you breath it in and, after time, your brain rots like a driftwood log."

"Oh ..." said I.

"That's why so many surfers we know are so stupid," said Mickey.

"Right," I answered. "So ... what about me?"

"Move," said Mickey. "Move before it's too late."

Unfortunately, I didn't take his advice, which is probably why I can't remember why I sarted this story in the first place.
---

My two encounters with Mickey Dora
Fri, 2 Nov 2001
From: CJAFLESQUIRE@aol.com
To: atomicbride

Well, let's see. I graduated Monroe High School (San Fernando Valley) in 1972. So, my first encounter with Mickey Dora had to be within a couple of years before or after that. It was a once-in-a-lifetime, perfect, double-overhead day at Malibu. There were no separate peaks at the first, second and third points. There was just a single, huge, perfect right that started way, way out and ended with a kickout at the pier. And guess what? Mickey Dora was there! Yes, here was my big chance to see the famous and reclusive legend up close, live and in person. Here were the man and the break that made each other famous.

Unfortunately, Dora surfed so badly you'd have thought he'd forgotten how to surf. He was on what looked like a seven-foot board and was spinning out, pearling, falling, and making every other mistake a first-time grem could possibly make. Dora didn't ride a single wave successfully, let alone well.

There was even some doubt that this was "the man" until he got out of the water and strolled to his car. The Dora "walk" was unmistakeable.

As Dora loaded up his car, a couple of my buddies pulled up, searching for a parking spot. Not realizing that this was the WORLD FAMOUS MICKEY DORA, they had the audacity to ask if he was leaving (to get his parking spot). Dora sneered and replied in an unbelievably surly and condescending manner, "No I'm NOT leaving!" and "You might as well give up and go home!" Then, as soon my friends departed to look elsewhere, Dora started his engine and pulled away.

Next time I saw Dora was circa 1974. Venice was still largely a black ghetto. Dora was part of the group that surfed "the cage" (that miserable little right in front of the POP pier pilings). Dora was among those in control of the spot and he surfed it OK. The rumors at the time were that Dora lived out of a car and spent his weekends crashing parties in Brentwood, Hollywood and the valley, and that he often claimed that he worked as a "wine importer." Others claimed that he was actually destitute, was drinking heavily and was among the homeless folks who slept under the pier! Who really knew the truth?

Then, of course, came Dora's criminal conviction and sentence in Colorado as well as his other, well-publicized encounters with the criminal justice system. His unsuccessful civil lawsuit over the "Legends of Malibu" video came next.

No doubt Dora "rode Malibu better than anyone else ever has or ever will". Could we mere mortals ever hope achieve the grace and style and finesse of the likes of a Mickey Dora ?

Perhaps we mere mortals were spared.

Thank you for your interesting website! Best wishes for you and yours. Chris Anderson, Atlantic Beach, Florida (Formerly Sepulveda, "the Valley" California).
---
Hello--
I was so moved by the death of Mickey Dora that I went to the internet to see what is being said and I ran across this site. These are some wonderful stories. I grew up in LA, attended Loyola High School and wore Pendleton's and JC Penney T's from my sophomore year on. My senior year ("63-64), though, was spent at Fairfax High School, where I fell in with Shelley Riskin and Jack Barth (who rode for Dave Sweet). We rode Malibu alot with John Milius, who was and is a remarkable character with great stories of his own. In fact, it is Shelly and Jack who are pictured with John at the beginning of Big Wednesday. We rode Malibu, Topanga, Secos, County Line, Bay Street and the Lighthouse jetty and, like all of us, traveled up and down the coast from Hammonds to Swami's. All of this time, of course, Mickey Dora and Johnny Fain and many others were continuing to turn Malibu into the legend that it is today. As for me, I rode waves and Dave Sweet boards, which I loved. And his shop on 14th and Olympic was cool, too.
My greatest personal contribution to surfing, though, is my son, Ian, who is as passionate about surfing as I was (and still am, though in a more detached way). Ian reminds me of me, of course, and I have to keep reminding his mother that his fixation with sufring is okay...in fact, it's great. He's a Ventura County guy, riding mostly Strand and C-Street, and he rode Rincon for the first time earlier this winter. Next summer I am going to get him up at 5 to go with him to Malibu for first light so that he can have that peerless experience. I still go out on a 9'-0 Iron Cross, a good trimming longboard, or a 9'-0 Steve Walden, a nice board when the two side fins are taken out to create a single fin.
Thank you for your writings, your stories, and your willingness to share all of this. I am sad about the passing of Mickey and the earlier passing of Dewey Weber. Truly, we in California have lost two of the best. Thank you again for re-kindling such deep and meaningful memories.
Ed Chevalier
Thousand Oaks
---
aloha..i was very sadden by the loss of chicky mafin as he was sometime called bet you didnt know that one it was his psuedo name for mikey chapin..i met miki in 64., 65. yes, he was my first love i was 17 i was the only one he lived with that i know..we lived together for about 2 years on greta green in brentwood he completely influenced my life i lived a very interesting life with him everything had to be a secret i could never tell anyone where we lived..altho a few knew frenchy and jonny fain and a few others i remember his visits with his father and stopping often to visit his grandmother..he was very devoted to her..i could tell you all many secrets about him as you can imagine but like miki always said we must keep the secrets..i am so glad he passed away quickly..and i'm so sad i never got to say goodby...aloha..he was the most dashing to the end..i do have a wonderful letter he once wrote to me about some great hawaiian waves..i'll try to find it i think he would like his fans to hear..aloha for now diane swanson
---

Aloha again I did find one note from Mickey I think it might have been in the late 60's early 70's, I quote...

'PLEASE FORGIVE ME FOR NOT DROPPING OFF THIS NOTE TILL NOW.. IVE ACTUALLY JUST REACHED CALIFORNIA THIS WEEK.TOTALLY
EXHAUSTED AFTER MY 25,000 MILE MAD MAGIC SPRINT ADVENTURE THROUGH SOUTH AMERICA AND THE CARIBBEAN ISLANDS, I MUST NOW FACE THE REALITIES OF THE GREAT AMERICAN DREAM. SO YOU CAN SEE MY LEARNING PROCESS IS RATHER SLOW. PERHAPS IF I CAN BE OF SERVICE TO YOU, PLEASE WRITE. IM SO SORRY ABOUT THE AIR FRANCE TICKET FOUL UP. THERE MUST HAVE BEEN A LACK OF UNDERSTANDING ON THE OTHER END SOMEHOW..YOU MUST UNDERSTAND THIS WAS EXACTLY AND PRECISELY THE TIME I WAS LEAVING FOR THE GRAND BAHAMA ISLAND AND POINTS SOUTH, LIKE CARNIVAL IN RIO DE JANERO..SO YOU CAN SEE THE TIMING WAS GREAT FACTOR IN THIS MATTER.. LOOKING FORWARD IN HEARING FROM YOU.. GOOD FORTUNE AND HEALTH VERY TRULY AND AS ALWAYS LOVE MICKEY.'

as always he had a marvelous excuse for everything ...
what a guy!! of course you may share these words of the wizard..as I find other letters I will send to you..OH, on the back of a photo I found of him holding a surfboard , a doll and a trophy posed in front of CAMARILLO STATE HOSPITAL were the words, ''YOU WILL ALWAYS BE FORGIVEN. RETURN TO THE SNAKE PIT ..THE RAT RACE IS WAITING FOR YOU WITH OPEN ARMS..SPENDING MY LAST YEAR IN PEACE AND SOLITUDE IN THE WHITE ROOM OF SANITY. THE ALMIGHTY STATE HAS WON. TAKE M.S.D.XXV AND RETURN TO HOME OF ESCAPE..''

well, who is doing the Dora movie??? Or the book.???
ALOHA FOR NOW I WILL TRY TO FIND MORE LETTERS HE WAS A GREAT WRITER...DIANE on Maui
---
A few months ago I received a phone call from Don Wilson during which he told me Dora had pancreatic cance whjile in France. The next day Alan Carter calls saying the same thing and that Miki was coming home to Santa Barbara to live with Miklos Sr. Two weeks ago Hap Jacobs called about surfboards he and Velzy are doing and mentioned Dora's plight. Aaberg emailed me Tuesday saying his brother Steve died and Dora had cancer (you have a picture of Steve on your page). The day after I get an email from The Greek that Dora's dead. It makes you appreciate old friends more than ever. You are a hero. TUBESTEAK
---
Here I sit. An older lady working at Pepperdine Law School. News does travel fast. I grew up close to 3rd point and would watch the surfers.
Those were the pre-kook, pre skin cancer days. There was always a Dora story on the wind. He was just here, he was expected, he was in jail, France, Africa, really just here. Who knew. I grew up with Muñoz, the Cole Brothers and taught Johnny Fain (such a shame) how to ride a horse and a host of others who I can't remember. Most of us occasionally attended Santa Monica Hi school. But most nice days we were on the beach.

I don't really believe Dora is gone. I think it is just another rumor. But if there is a memorial, I would like to attend, bring my three surfing sons (yes the Children became surfers) and husband and hear the kind words. Please let us know. The passing of da cat is so much more than rock 'n roll personalities. If only the world knew. But there are a few of us who actually did know him.
Jeudi.Curtis@pepperdine.edu
---

January 2, 2002
Sad news travels fast ...
I received several message regarding the passing of Miklos Dora.
I received this from Steve Taussig (a life long friend of Mickey's):

"Happy New Year Tom......
Hope your well and doing great?
Today Miki died at his fathers in Montecito. His ashes will be spread on the San Ysidro trail where his father (89 years old) walks daily.
There will be a service of remembrance in California and Guetheray, France. More later.
He was my good friend and will be missed..
Best Regards, Steven Taussig"
and this:
"If you already don't know The Grim Reaper caught up with Dora the night before last in Santa Barbara. Who's next?" TUBESTEAK
---
I am truly saddened to hear of the passing of Miklos Dora.
I had no idea he was so ill.
I trust he is at peace - at last.
This all caught me by surprise even though I had heard he was ill and fighting cancer.
So many people we've known (one way or another) are kicking the old bucket rather early (seems to me).
No matter what happens, we are still fortunate to have lived the lives we have - in somewhat rebellious freedom with grace and definite style.
Peace
Tom McBride
---

By Drew Kampion, October 2000

Mickey Chapin Dora, Miklos S. Dora III, Miki Dora, MSD III. The names are many, and so are the facets of the man they call "Da Cat." Mickey Dora is surfing's Black Knight, the consummate antihero of the Malibu era.

Born in Budapest, Hungary to Miklos and Ramona Dora (who soon divorced), his stepfather, the great surfer Gard Chapin, introduced the boy to the ways of the ocean and a life at the beach. Dora was a worthy student and an excellent test pilot for the surfboard Chapin bought him. "Chapin was one of the few guys who instantly recognized that my pintails would work," surfboard innovator Joe Quigg recalls. "I got ridiculed and (Bob) Simmons laughed at them, but Chapin got one, and he bought one for Mickey, and that was his first surfboard."
Young Dora was a touch iconoclastic from the get-go. His early plan to fire-bomb the shack at San Onofre would have been offensive even to his independently minded stepdad had he carried it out. Stories of Dora's youth abound; stories on his Malibu years and beyond are legend. But Da Cat's outrageous scams, ruses and poses mask a man of extreme sensitivity and brilliance -- in and out of the water.
With the advent of foam surfboards and the more maneuver-oriented surfing styles of the late '50s, Dora's subtle mastery of wave positioning and the nuances of board control set him apart from the pack at Malibu, and his appearances there became the fodder of legend. His deft mannerisms on and off the beach and calculatedly eccentric comings and goings epitomized the Jack Kerouac/James Dean cult of cool.
Who knew what lurked behind those Ray Ban sunglasses?

After Gidget created a cinematic genre, Dora became a sometime stunt double for several of the early '60s Hollywood beach flicks beginning with 1964's Muscle Beach Party. He was also worked in Bikini Beach (1964), How to Stuff a Wild Bikini (1965), Beach Blanket Bingo (1965) and Ski Party (1965). He was featured as himself in Bill Delaney's Surfers: The Movie (1990).
In his halcyon days, Dora circulated mysteriously, sometimes penetrated the L.A. scene and lived an increasingly covert existence. Occasional interviews with the nascent surf media were veiled, cryptic and showed a penetrating and surreal wit. Above all, he was clearly oppressed by the accelerating loss of the idyllic world of his youth.
As his beloved Malibu increasingly swarmed with interlopers, Dora's go-outs became more like slalom runs as he wove intricate paths through scores of kooks, pushing and shoving his way along the zippering hollows. When accused of being ruthless, Dora told Surfer, "It's a lie. I'm vicious. We're all pushing and shoving, jockeying for position, and if I get the wave first -- if I'm in the best position -- then I feel I deserve it."

In the '60s, Dora grew to loathe contests and the "fascistic" control they exercised over surfers, the beaches and the waves. He called contest judges senile surf freaks and rejected the authority of the sport's self-appointed leaders. At the 1967 Malibu Invitational Surf Classic, competing for the last time, Da Cat took off on a wave, trimmed beautifully across its blue-green face and, passing in front of the judges, bent over, dropped his black shorts and exposed his naked ass to the gathered dignitaries and spectators.

Eventually Dora's disgust with contemporary California forced a decisive career move and lifestyle shift, and he escaped into a self-imposed (and strategic) exile, abandoning his fabled haunts to the Valley usurpers and Hollywood geeks. He has lived in France, traveled extensively in South Africa, Australia and the South Pacific and Indian oceans. He returned to the United States in the '80s to serve jail time for grand larceny (credit card fraud) and perhaps other criminal pursuits.

Since then, Dora, still with no permanent residence, has remained a surf tribe icon over the years. He has been invited (and sometimes attended) legends events, and lives much of the year in France, where he is often seen at Quiksilver functions, giving him a sense of community in the international surfing establishment. Like many of the aging stars, Dora has benefited from the nostalgia of the so-called longboard renaissance, and a new edition of his famous Greg Noll Da Cat surfboard (which sold thousands as the first limited-edition signature model in the mid-'60s) has been a great success.
"We made 250 of them, and we've got eight left," Noll reveals. "We started out at $1,000, which some people thought was outrageous, but then they went to $2,000, and the last 15 or 20 are going for $3,000 each." Clearly the Dora image and name (each Da Cat model is signed by both Noll and Dora) has cachet.

Recently a slew of Dora's possessions (presumably sold to lighten his load and raise some cash) was offered for sale via the Internet. The lot included Miki's 1967 Duke Kahanamoku Invitational trophy (name engraved, mint condition), a personal photo album of surf and family from 1940 to the '60s, silver ID bracelet (name engraved,1942), 23 small surf shots from the Gidget movies and Dora's pencil sketch of a nude woman. As the graffiti at Malibu has boasted for ages, the legend lives: "Dora rules." --
Drew Kampion, October 2000
---

A SHORT NOTE RE: DORA

I SURFED WITH DORA SEVERAL TIMES IN THE LATE 50'S AND EARLY 60'S, HE WAS ABOUT TEN YEARS OLDER THAN ME AND WE WERE BOTH BORN IN BUDAPEST.
DORA WAS NOT NEARLY AS COMPLEX AS EVERYONE MADE HIM OUT TO BE, HE MERELY HAD A QUITE TYPICAL HUNGARIAN MELANCHOLY SOUL, AND A NATURAL DISTRUST FOR AUTHORITY.
UNFORTUNATELY HE ALSO HAD THE HUNGARIAN GYPSY'S UNCANNY ABILITY TO RUN A GOOD CON GAME, HAD HE USED HIS MENTAL ACUITY TO OPERATE A LEGITIMATE BUSINESS HE WOULD HAVE BEEN EXTREMELY SUCCESSFUL, BUT THAT WAS NOT IN HIS NATURE.

I ENVIED HIS SURFING ABILITY AND HE ENVIED MY FLUENCY IN, AND MY KNOWLEDGE OF, THE HUNGARIAN LANGUAGE. PARADOXICALLY, TO SOME, HE WAS A SUCCESS IN WHAT HE DID BUT HE COULD HAVE BEEN MUCH MORE.

NOTWITHSTANDING WHAT MOST PEOPLE HAVE SAID ABOUT HIM HE WAS TRULY A VERY NICE PERSON.
I AM CERTAIN, THAT IF THERE IS A HEAVEN HE CONNED HIS WAY IN.

REGARDS,
G.G.B.
---

Recluse on a Crowded Day

by Drew Kampion

Malibu beach, a Sunday afternoon in late August, 1963. You can just about walk the beach from pier to point without touching sand. Out in the water, you can walk the same stretch and not get wet. The Vals are in full bloom. Five-wave sets of perfect five-foot swells wrap down the point every five minutes, each wave lifting a few tons of boards and surfers onto its shoulder as it peels along the cobbled mid-tide shore. To the casual observer, it's ugly and more than a little bit dull.

Suddenly there's a different movement out at Second Point. A rider is fading far into the hook of a beautiful four-footer, his weight held long and steady over his back foot as he stalls the bottom turn, allowing the wave to wall up into a long, unmakable section. On the other side of this section a pack of surfers are scratching to catch the same wave.

Still the rider holds the fade as the wave hollows and the energy gathers. Finally, pulling the trigger, he sinks the tail into a sudden, deep turn, comes off the bottom in a carving arc that sends him flying on a lifting trajectory across the fringing wave. You can tell by the relaxed concentration and casual precision, it can only be Mickey Dora.

Four others have caught the wave. None see him coming.

The closest rider drops low as Dora rockets in from above, just ahead of the collapsing 25-yard-long section. The Cat whips an cutback, folding a curtain of spray over the guy that shocks him into a wipeout, then carves a deep bottom around the loose board and hurtles toward the next surfer. Taking a precise trim line he smoothly slides up below and shoves this second surfer face-first into the wave, gathers up his abandoned board, and pitches it over his head toward the beach.

Swooping toward the third surfer, Dora stalls as he comes up parallel. The guy does a double take and drops into a kind of half-crouch. The Cat - in perfect trim - lifts his back foot stomps down on the other hapless surfer's tail block. The board stalls and side-slips over the back of the wave as Dora almost runs over the falling rider.

Now, halfway down the point, Mickey zeroes in on the last guy, a goofy-foot. It looks like he's going to come in high, but he banks off the lip and comes way down low. After one brief moment of contemplation - during which the surfer registers surprise and dread - Dora pounces off the bottom and rams his board right over the other guy's board, just ahead of his lead foot. Briefly entangled, Mickey turns back, looks the guy in the eye, and gives him a quick, sharp push backwards off his board. As the victim's board is peeled away by the curling wave, Dora drops back down the face one last time.

The pier is fast approaching. The wave goes dark and hollow, fringing all the way through the pilings. Alone at last, Dora gathers speed. Streaking first along the middle of the face, he suddenly cat-walks to the nose and angles down line. Then, scarcely a dozen feet from the pier, he carves a square turn off the bottom, shooting his board straight up the face and high into the air. It hangs there - high above the folding wave - for an unreasonably long time - poised, slowly twisting - pointed (intentionally it seems) directly at the sun.

* * * * *

Written in 1966, "Recluse on a Crowded Day" was the first article that Drew Kampion submitted to Surfer Magazine. It was returned with a form-letter rejection signed by John Severson. A year later, John hired Drew as Editor.

© Drew Kampion, 1966 & 2002
---


MIKI DORA: 1934-2002
Surfing's "Black Knight" is dead at the age of 67

January 4, 2002 Miklos "Miki" Dora, one of surfing's most colorful and
eccentric characters, passed away yesterday at his father's home in Montecito, California. He was 67.

The Malibu legend and surfing iconoclast lost a six-month battle with
pancreatic cancer. He is survived by his father, Miklos Dora, his father's
wife, Christina, and his half-sister, Pauline.

Dora's influence spreads well beyond the '60s, when he was regarded as
Malibu's most innovative and agile regularfoot. Not only did he speak
volumes in the water, his public denouncements of everything
commercial in surfing sent shockwaves across lineups throughout the
world. When Muscle Beach Parties were all the rage in the '60s, it was
Dora who steered surfers away from the hype and toward that empty,
perfect peak. His articulate form of rebelry helped make his fellow
surfers suspicious of those "Wall Street flesh merchants [who] desire to
unify surfing only to extract the wealth."

Even after Dora fled Malibu in the early '70s and disappeared among
the corduroy lines of South Africa's right pointbreaks, Da Cat's
over-the-top yet genius rants continued to serve as the "soul" surfer's
conscience. "Thank God for a few free waves," was his mantra. And Dora
stayed true to those beliefs, all the way until his last days in his
adopted home in Southwest France.
---
There's a memorial (speeches, paddle-out, etc) planned for Saturday Jan 26th, 2002 at Huntington Beach Pier. Spearheaded by David Nuuiwha and his wife, who I'm told were a couple of Miki's closest friends. I always thought that Miki kinda disliked HB and was rarely seen in there. But Bruce 'Snake' Gabrielson tells me that after Malibu, Miki spent more time down there, visiting friends and even had a board made for him by Bruce. So his connections to the place appear to be kosher (must admit that I first wondered whether Huntington Beach - with their surfing museum, surfing walk of fame, etc, etc - wasn't using Miki to promote their image, but I can now see the logic in holding it there instead of Malibu). At least they are honouring Mr Dora.

Tom Morey sent out an email notice about the memorial to his mailing list. That led to me getting in contact with Kathy Kohner-Zuckerman, who is helping to organize the memorial - and a frenzied exchange of memories about the man, the place and the magic of those days.

Went body surfing yesterday. Feeling the pulled muscles and bruises today. But it was worth it to get tubed on one of the rights. Hasta la pasta ... bob feigel
---
MIKI DORA REDUX
(C) 2001 Malcolm Gault-Williams
http://www.legendarysurfers.com

One of the nice things about the Internet is the capacity for interaction between writer and readers. We were fortunate to have Chris Clements check-in recently. He and his wife were camping out along the French coast in the late 1970s and crossed wakes with Da Cat. He wrote:

"Hi Malcolm.
"I found your website on Legendary Surfers really interesting and it brought back many memories for me, seeing some of the people I met on my trips to France years ago, especially Mickey Dora.

"I know Dora could be an erratic kind of person, but he was always very polite to myself and my wife Muriel. We would have coffee with him every morning outside our camper and he would just be the nicest person you could ever meet.

"I have some Photos of him up in the loft somewhere, which I will sort out. Here's one photo of him that I took back in 1978 in France..."

"I mentioned that Dora was a real 'killer' at backgammon," Chris continued, "and he certainly was. He used to walk the beach with the backgammon board under his arm asking everyone he met would they like to play. I've no doubt it was a good source of income for him.

"Another thing I remember him saying at that time. He said the life around the surfing beaches of France were like California used to be in the 50's and early 60's, and that's why he liked being there so much.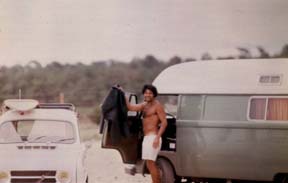 "But I somehow think that since 1978 France has unfortunately caught up with the rest of the world." - Chris Clements
---
My personal thanks to everyone who contributed to this page. Some messages have been through email and are unedited. Others have been edited slighlty to correct some spelling or minor punctuation. I hope you all gain from this shared experience with memories of times past.

Onward and upward....Tom McBride.
---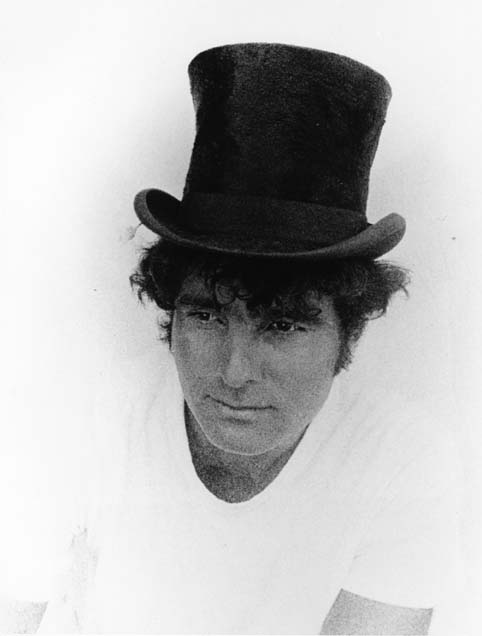 Miklos "Mickey" Szandor Dora II - "Da Cat" 1934 - 2002
---
Tom, I just discovered your Legendary Surfers website and it's fantastic. I thought you might like to know that a 1967 T-shirt of Miki's will be on display at Dukes Restaurant in Malibu.
Here is the story about how I got the shirt and how it ended up at Dukes.
Sincerely -- Jeff Nile Hight
This story will be part of the display and the T-shirt is hung inside a Lucite case so that both sides can be looked at. I have attached pictures. I am the "Jeff" in the story but I go by my middle name now. Nile
MICKEY DORA T- SHIRT
Legend at Malibu Surfrider Beach
1934 - 2002

Everyone and anyone who grew up surfing at Malibu in the sixties and seventies knew who Miki Dora was. "Dora was at one stage the main dude at Malibu and was revered as a hero by Californian surfers, who still look up to him as representative of American surf culture and antiestablishment ideals." Many had run-ins with him in and out of the water. Not all encounters with "Da Cat" were friendly ones but just about everyone had an opinion or story about Miki Dora.
One day in the winter of 1968 a young surfer named Jeff Hight was sitting on the beach near second point with his girlfriend when Miki came out of the water, plopped down his board and wet suit about five feet from them. Dora walked away and came back with a bundle of clothes that he had with him and tossed them onto his heap. He turned to Jeff and said "hey kid, watch my stuff for me, will ya?" "Sure," Jeff managed to respond. Stunned, Jeff watched him walk away and now was guarding Miki Dora's "stuff"!! Jeff's girlfriend was quite impressed too. Dora was gone for what seemed like hours, even half a day.
Miki eventually did come back to retrieve his belongings and said "thanks," tossing Nile his sleeveless T-shirt saying "keep it" and walked away. The shirt had "Micky Dora" silk screened on the front of it along with "Duke Kahanamoku International Surfing Championships Hawaii" and the date, 1967. The image was repeated on the back of the shirt but much larger.
Early 2004, Jeff was rummaging through some things in his attic when he came across the sleeveless T-shirt. Believing that someone should have the shirt so that it could be properly admired and displayed, Jeff contacted Cary Weiss, a major collector of surfing memorabilia and who still surfs Malibu. Cary and Jeff agreed that the best place for this piece of surfing history to remain would be at Dukes Restaurant here in Malibu for all to see.
Jeff Nile Hight
& Cary Weiss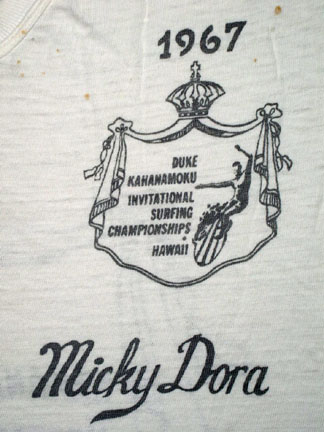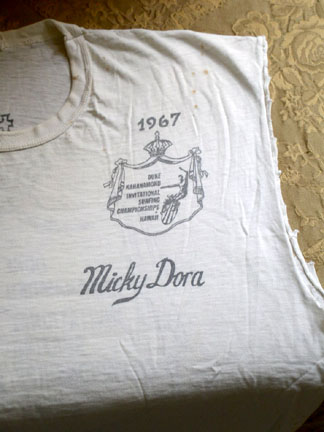 Closeup of back and front of the T-Shirt
---
Another fond memory

Hi!
Grew up in Hermosa Beach, and first met Miki sometime in the mid 50's. Met him at Doheney I believe. He was surfing as one would expect, then the next time was at the colony in Malibu, of course he was surfing, and from there, it was chance encounters in the strangest places. We were forever bumping into one another, and he was usually alone. Sometimes I would be. Odd ducks both of us I suspose.
One such time was the year Disney Land was getting ready for their grand opening, and my boyfriend at the time, Charlie Cannedy and me had gone to see it the night it opened, a few days before the grand opening, and we walked around a display and Miki & me almost collided, we really about ran into one another he jumped as did I, so surprised to see one another off of a beach. We had a nice talk, laughed about startling one another, as we both jumped about a foot. I think neither one of us believed either one of us existed off of a beach somewhere.
The next time we saw one another was in Laguna, and we talked about that time again, he was surprised he said that I would be down there, and he had wanted to know about the fellow I was with, as he thought he had the greatest beard he had ever seen. Charlie was very blonde and so was his beard, and Miki was amazed at it. So tan, with that blond, almost platinum beard.
The one time I remember, the time that was one of the funniest, is about a fellow who was from the Malibu scene, and he was so jealous of Miki that it hurt, he tried to run Miki off of the waves, chopping at him with his board. Big mistake, Miki made mincemeat out of him and then it was name calling and rock throwing, too funny, comical beyond belief. We all had a front row seat, and had a lot of laughs out of that one. We couldn't believe the rocks and the crazy funny insults, and swearing he was hurling, and the swearing and stupidity of the other guy, I forget his name now.
Miki had a bad place on his leg that day from the rocks, and I told him how to fix it, how to protect it, as I had been fighting bone infection for years, so knew all of the tricks, I helped him tape up his leg, he was glad to know how to do it, as he sure didn't want to stay off the waves.
I remember he, Phil Stubs, Captain Jack, and I believe Joey Cabel bringing Phil Stubs woody down for Susi Stratton, Marcia Schatan, and myself to keep so we would have a way to go to a party down in Laguna, they were going to be showing Bruces movies at Phils house on the hill in south Laguna. and Phil wanted us to go to it, as he had a thing for Susi. We tried to show them where the popular places were, but Captain Jack kept knocking Hermosa Beach, and going on about it at nauseum. We had shown them around Hermosa, and took them to Callahans where there was an all you can eat spaghetti feed every Tuesday. Spaghetti, salad and garlic bread for a quarter with a beer. We took them in there, and all Jack could do, or all he wanted to do was complain, thought it was such a dive, and that Hermosa was such a dump, thinking that Laguna was the only place to be, so finally I told him what I thought about his comments, and Miki just laughed and under his breath, said "It's about time someone spoke up to him, everyone's been afraid to, but you. You think like I do he told me." From him it was a much appreciated complement, as he was somewhat of a legend with all of us, so that made me feel just great.
We took him home one afternoon, after we had all been at Malibu, think I was with Harvey Haber, in Harvey's little classic MG. We sat in the kitchen at his grandmothers house and she bawled him out for not offering us lemonade, which they both fixed for us, while Miki got a cute gleam in his eyes. You could tell they were close. He thought a lot of her. Had to promise with my life not to ever tell anyone where he lived, or how to get there.
He and Harvey used to play tennis, and Harvey beat him, and as they got back to the beach, Harvey was doing something at his car, while Miki was on his way down to where everyone was, yelling how he had "Beat his Ass," of course embellishing it and yelling it where everyone could hear it. That was Miki. Harvey told me this about 6 months ago or so, as I had stumbled onto him on the web, and we were going on about the fun we had down there. I had seen the picture of Miki in the top hat, so I lightened it and sent it to him, the one taken in France, and that is when Harvey related his tennis story. "A powerful presence," he called him. He was certainly that, and his dark good looks impressed everyone. But more than looks it was that something you just couldn't put your finger on that made him so interesting, his mischeiviousness that made him so fun to be around, he exuded an allure that everyone fell for in one way or another. Love him or hate him? Me, I got a kick out of knowing him. Always an odd bit of humor, always an odd bit of excitement when he was around.
Have to run, have things I have to do.
Hope the book is successful, looking forward to reading it.
Darn, would have loved to talk to him one more time, partied with him one more time. This losing everyone is the pits, it really is.
Sandi
---
Micki, it's being said "never worked a day in his life"; sorry, that's another myth. He certainly did and the one place of employment that I know of was at the Beverly Hills Hotel. He worked as a "Doorman", a curbside greeter, and assistant.
One night we took Suzy Straton's old convertible woody, Mike Roth, Russ Heatherington and I, and we drove up to Hollywood; just driving around, going into different places for different snacks, checking out the tourist attractions, just out enjoying the hot summer night. As we passed the turn off for the Beverly Hills Hotel, we decided to drive onto the grounds, just to be doing something. so we turned around and drove back to it. We drove up into the circular entry, however, we just kept driving, that is until one of the two "doormen" whistled loudly and yelled for us to come back and get out and go in, so we did that. He helped us exit our car, had the valet park it, all the while beaming a smile, bowing, and telling us to enjoy ourselves, I kept wondering why he was giving me that smile in such an odd way, but off we went in our beach garb, into the lobby; then we went into the Polo Lounge, which was closed, with the only light in it coming from the lobby, so we sat down on the floor over by the windows overlooking a side garden, and just sat and talked, enjoying ourselves, probably for about an hour of relaxing and just taking it easy after all of the traffic.
In the next room over were several men wearing tuxedo's with a woman in a black satin strapless elegant evening gown playing cards at a long table, it was Zsa Zsa, and I don't know who else, but she was the only woman and we had to laugh at the way we were dressed compared to them. The room they were in was elegant as well, with a crystal chandelier hanging over the table they were playing at. We then we took some ashtrays for souvenirs, then we went back out. The hotel staff were gracious to us, like we fit right in, this when we were out where they could see us. When we got outside, Mickey called for our car, him bowing and kissing my hand with a flourish just as he opened our door, him helping me in. All of us were laughing at our old beater car, and our everyday beach style garb.
Micki was always full of surprises. I don't know why I didn't even realize it was him that night. Not on a beach; not in trunks or glistening salt from the ocean; he in a casual uniform; white shirt and slacks, & wearing shoes of all things; then there was the billed cap; that was the final thing which kept me from seeing it was him. It was so unexpected to see him like that, that none of us realized it was Micki. He had a fun sense of humor, an odd one, but it was there. I still can't believe I didn't even recognize him, I didn't have a clue it was him, even having known him since I was 15 when he used to go into Velzy's shop in Venice, the one across from the canal.
As far as surfing goes, even Velzy thought he was the greatest and was always singing his praises.
To have seen Micki with his grandmother, would have made you smile. She was giving him a hard time about being rude to his guests, chastising him for "not offering his guests something to drink on such a hot day", for "not making us lemonade", so he did just that, in-between putting his arm around her and giving her hugs, smiling and rolling his eyes. They were pretty close. It was a sweet moment to be in on. They were really cute together.
The time I helped him with his injury, he ended up taking all of the things I had put on it, off, saying he had his reputation to think of, but he took it all with him for when he got to the car, all the while flashing me that great smile of his, but promising me he would do the things I had told him as to how to doctor it, how to keep it from getting worse as it was a nasty wound, and he was pretty concerned about it.
We were sitting with Pat and Dale Velzy when all of this was going on. This all happened on the day of the rock throwing, chopping, shoving and swearing at one another incident, which was going on with the Fain fellow, I couldn't remember his name, but see now that it was Fain. What a strange deal they had between them. That day was really pretty bad, yet comical. Velzy was about to lose it laughing, but wondering how far it was going to go. We all were. Dale kept saying that Micki was going to really lay one on him and sure enough, he did. Mickey slugged him and then got off his board and then the rock throwing started as he worked his way up to where Pat, Dale and I sat. There are photo's of it. I believe Johnny McFarlane from the South Bay, who was a surfer and a lifeguard in Hermosa and Manhattan Beach, took them that day.
The last time I saw Micki was on Cinco de Mayo at the Foreign Club in Tijuana, in 1960, when all of us had gone down to the opening day of the bull fights. We talked for a bit, laughing again at how we were forever running into one another in odd places, this time it was at the Foreign Club, just out the door in the tiled portico, just before the bull fights. Then two of his friends grabbed his arms and off they went with him, as telling him they had to leave wasn't doing them any good. They were in a rush. He just shook his head and made an odd little apology for leaving like that, both of us laughing again.
That was the year Mike Zuetell got put in the Tijuana jail for doing a strip, tossing the pillows back up into the stands when the crowd would thrown them in. The crowd had purchased them, but they were too ratty to keep. All of this happened just after the fights were over. The brass band stayed and kept playing just for him, and we kept hearing the cheering and the jeering, but we had no idea it was Mike Zutell, from Hermosa Beach who was causing such a hulabalou. The Mexicans were whistling and having fits, I mean they were angry over it, while the gringo's were yelling ole! A crazy scene. I never saw Micki again, I would have loved to talk to him about that day, to see how much of what we experienced had been the same with him, like the taxi cabs full of bullet holes from the taxi cab war, I mean it was amazing.
I moved to Central California the next month. and for the most part, just dropped out. Still miss everyone though, and the great times we all had. When I get close enough to the ocean to smell & taste the salt sea air, when we make a trip down, it just brings tears to my eyes. All of the old memory's come flooding back. I miss the ocean like an old friend. My friends, it seems, are leaving in droves. Velzy and Pu, and with those two, it seems they should have gone on forever, I hear Phil Stubbs and Jack Haley left as well. Even Gibby Gibsons wife Pat has. She at the airport in Prague, before she even got to see the city. Childhood sweethearts. Their's is another sweet story. I miss them all.
God Speed.
Sandi
---
D'Orey
Fluir Magazine
(article translated...)
DECONSTRUCTING MICKEY DORA
By Fred d' Orey
It's high time we were honest with ourselves, the truth must out. It was Mickey Dora who invented localism. He is the father of the localist scum, and just like practically every local, Dora was nothing more than a spoilt opportunist.

When he perceived that his beloved Malibu had been invaded by hordes of "barbarians" learning to surf, the celebrated Mickey Dora tried to close the spot down. He failed. There were just too many people for him to kick out, hundreds of people, overnight. This took place in the early 1960's and therefore well before the advent of Hawaiian localism, which was still welcoming the 'haoles' with open arms on paradisiacal and deserted North Shore. In a short time, Dora went into decline, he lost his throne as king of Malibu, and went into self-impose exile, spitting fire against the intruders and the surf industry.

Almost nobody from the nine generations knows anything about the Californian surfer Mickey Dora (1934-2002), even so, his name is still being used to exhaustion by "specialized" journalists from all over the world. There's a whole bunch of people – in fact, the majority, who never so much as saw the guy but who love to reproduce his stories as if the guy was some sort of higher being, a god.

Dora is an idol, an icon, a symbol. He may even be all of these things, but he is also a tremendous farce. A con story made up by a sharp marketing mind, oft-repeated and divulged across the seven seas by the American surf media, so imbued in the habit of hyping its idols and thereby maintaining cultural supremacy over us poor colonized savages.

Mickey Dora came from a well-to-do family and loved the luxurious lifestyle. In 1950, he was introduced to the world of the waves by his stepfather Gard Chapin, one of the pioneers of American surfing and known till today as being one of the grumpiest surfers of all time. Throughout the 1950's, Dora and his 'brothers' lived in a paradisiacal Malibu, with abundant right-handers and no crowd.

But with the surf explosion generated by the low-budget movie Gidget (1959), which reproduced on the screen the surf mood of Dora and his gang, the crowd took over. Disgusted, Mickey began to act as a kind of point sheriff, placing himself at the top of the localist pyramid.

"Do what I say and not what I do", Mickey Dora must have thought, since this commercialization of the sport that he vilified so much was partly caused by the man himself. This is because Dora not only contributed to the script for the movie Gidget, but also served as a stunt double in the surfing scenes. And after that he also acted in Beach Party (63) and Ride the Wild Surf (64), among others. In this latter, Mickey went as far as waxing his incredibly hairy chest so as to look more like the leading actor. While he picked up a few bucks for appearing in these movies, these very images were responsible for converting hordes of likely lads into the new surfers, who come to invade his beloved Malibu. At the end of the '60s, when the crowd became so devastating, nobody else was paying attention any more to his solitary localism. Feeling snubbed, Dora turned his back on the scene and never returned.

Always contradiction personified, if on one hand he criticized the commercialization of surfing in articles written for Surfer magazine, on the other he had a model for a surfboard 'Da Cat' (his nickname) to sell in the surf shops, as well as appearing in whole page advertisements for the Hang Ten and Greg Noll brands. And with the revolution of the mini-models at the end of the 1960s and the virtual extinction of the longboard, Dora watched, powerless to react, his space get even smaller. Even having been a great surfer on the 50s and mid-60s, he was no longer the untouchable idol of yesteryear. His elegant style was outdated, while names like David Nuhiwa, Nat Young and Mike Doyle dominated the sport.

Without his Malibu and in the shadow of a new radical generation, the forgotten Mickey Dora went out into the big wide world in search of something he no longer had at home, lots of waves and no crowd. But the problem was that Dora didn't know how to do anything except surf – he had never worked in his life. And this is when he began to have his brushes with the law.

The guy was arrested at least twice and on one of these occasions he was extradited from France to the United States, for credit card fraud and writing "rubber" checks. With this the myth of the surfing anti-hero grew even bigger. In '83, na article published in the magazine California - "Endless Summer: from surf legend to international fugitive, the wild wave of Mickey Dora" – added even more fuel to the fire.

I was with Dora in Garopaba, in '88. We spent a week together at the house of our mutual friend Darcy. Just for a change there were no waves, and the most we got to surf was a one foot swell at Guarda beach, with a strong wind and chilly water. Dora almost didn't speak and he always seemed very sad. He had no home, no family and no possessions. He lived traveling around the world, staying in the homes of friends and acquaintances. However, he was extremely intelligent and articulate on the rare occasions he deigned to speak. And he wrote very well, with the power of persuasion to convince anyone of the absurdist of things, publishing bizarre texts in Surfer magazine.

I was also taken in by the American brainwashing for the idolization of the eccentric Mickey Dora, and I wrote a glowing text at the time in this same magazine (FLUIR). Today I think differently. Dora for me is a spoilt brat who couldn't hold it together when he saw his sand castle get washed away. He obviously had an enormous ego problem, he was unable to deal with defeat and even less able to work hard like any other mortal. He was always running away from responsibilities and even though he continued surfing almost right up until his death from cancer at the age of 67, this didn't make him a happier person. Surfing is a reward, a prize. But you have to do your homework, if you don't, life will mow you down. Isn't that right Mister Dora?
---
January 3, 2007


Hi

While browsing the net this rainy afternoon in Knysna South Africa, boredom led me through the pages on the internet to your very interesting site on legendary surfers and, consequently to the area dedicated to that of Mickey Dora who I once had the pleasure of sharing an adventure or two back in France in the late '70's.
I have often thought of Mickey and the way he influenced many lives, no less mine. I remember paddling passed him towards the line up at Supertubes, seeing him for the first time since France where he offered to swap his Mercedes Camper for my passport (for a limited time), greeting him with a " Hi ya. Mickey".
His reply was something like "Hell, man, is that you, Mark, what a good memory you have".
Well who could forget Mickey?
During his time in France, he associated with a girlfriend by the name of Linda Cuy, of whom there has been no mention in any of Mickey's history. I am a little surprised as I was led to believe that they knew each other for quite some time.

top of page


© all rights reserved by each author as written

Page updated 2008